Your access RFID key to charge your EV on thousands charging stations?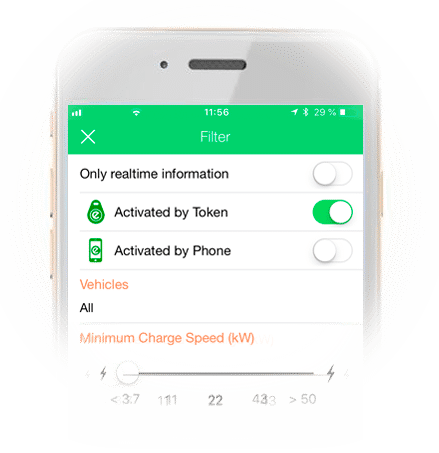 Where does it work?
Forget about collecting cards from different suppliers, city councils, companies ... we have agreements with a lot owners and operators of charge points which allows you access to their points via the Electromaps token. Some are completely free of charge and at others payment is needed, all of them can be found in our web map or in our APPs. Just select the "View accessible points" filter and you will automatically see the status of all the points where you can use your token.
How do I add credit?
To use the charge points which are not free of charge, you need to have a balance in your account in order to pay the charging costs. After activating a charging process at a charge point, the system checks if you're having enough balance in your wallet to charge, otherwise the charging won't start.
Please check your virtual wallet always before charging to prove that you're having enough balance to activate the charge points which are not free of charge. At any time, you can add credit to your virtual wallet in the wallet section of the APP.